Application
We don't make knives for all industries, but we can provide customers with the most complete blade application solutions covering all industries, including:ship to mills, service centers, OEM's and our counterparts as well. Here is a list including some of our main and typical industry we involved in.
1.Metal Industry.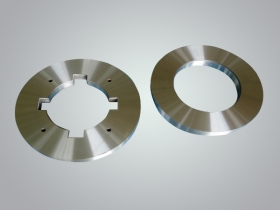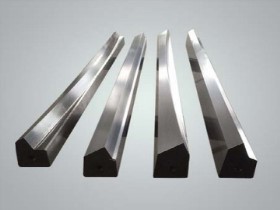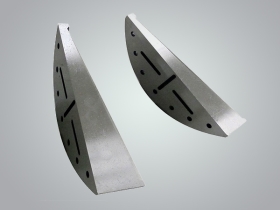 No matter you are Steel Plants, Metal Fabrication Units, Steel Service Centers or the Rolling Mills, No matter you want to slit, shear, chopper your metal-involved products, HFENG-BLADES is the best solution for all your metal-processing blades demands.Our metal-working knives are wildly used in HRS,CRS, Mild, Copper ,Aluminium Steel, Pickling Lines, Transformer Industries, Silicon Steel ,all kinds of steel bar etc.
2.Paper Industry.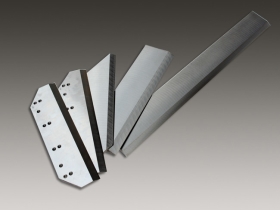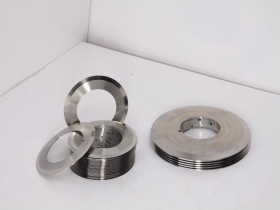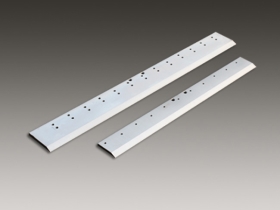 Our paper processing industry blades include paper slitting blades,paper guillotine blades, three knife trimmer,saddle stitching trimmer,etc., mainly used in slitting machines, paper slitting machines.You can give your specific requirements according to the blades used in your manufacturing process.
3.Rececling Industry.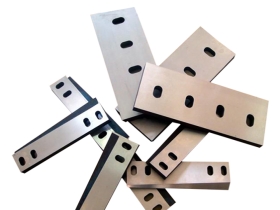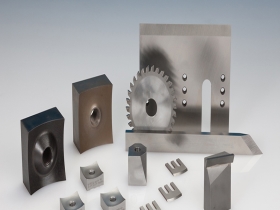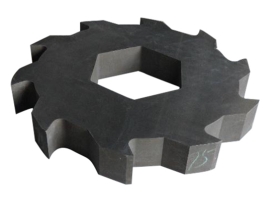 If you are processing waste plastic( like PET, HDPE, PVC, LDPE, PP, PS, and many others such as polycarbonate, nylon, acrylic, and fiberglass) or used textiles, rubber, tire etc waste products , we will be your reliable choice on all kinds of knives for waste reduction. Shredder, granulator, pelletizer knives are all within our production line.
4.Wood Industry.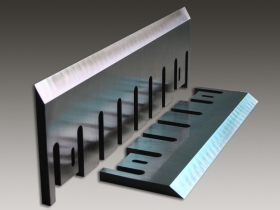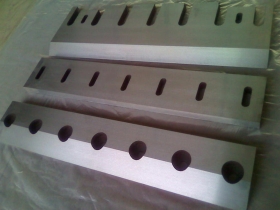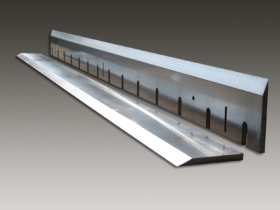 HFENG-BLADES wood-working knives are widely used in sawmill waste timber processing and production of paper & pulp, particleboard, fiberboard, OSB board, MDF board, etc.. Out of round bars and forged for the best composition structure, which finally brings longest working life of our knives. Chipper knives, flaker knives and veneer knives are all within our production range.
5.Packaging Industry.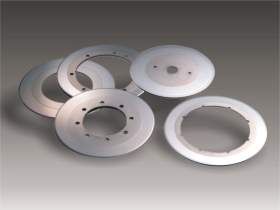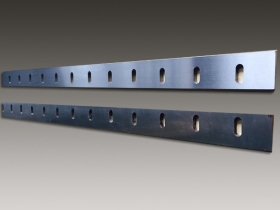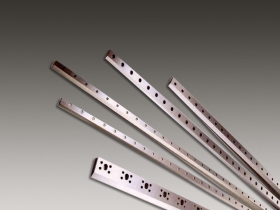 Our package knives used for paper mills, cardboard industry, printing industry, plastic film, foam industry etc. Packaging Converting Knives are mainly used in corrugated paperboard production line,making your final package operation more flatly and smoothly. You can query any knives according to your packaging usage line.
6.Food Inudstry.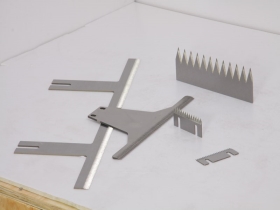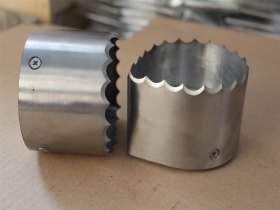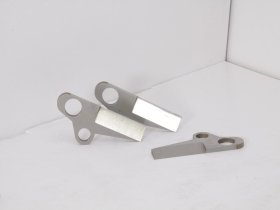 Our food processing blade mainly has the food slitter knife, the food agitator knife, the barbecue knife and so on, mainly applies in the food machinery, the blender, the barbecue machine and so on, what we provide is not only one kind of blade product, we can provide for you a more perfect set of use scheme.